Synchronic takes us on another spin through New Orleans with another mystery drug (like Project Power) hitting the streets. Only
...
Yeah, Mortal Kombat, OK. Sheesh. I guess, OK. I mean, I've played the game a few times. I'm not a
...
Stowaway dropped this morning on Netflix and I was right there ready to watch it. All I have to say
...
Every once and a while a movie comes along that you're really not sure about, but you figure "yeah I'll
...
Sooooooo, yeah. The New Mutants finally (finally) hit theatres a while back to lackluster reviews. Then this past weekend it
...
Chaos Walking hit theaters about a month ago, early March 2021, I was out of town, didn't get a chance
...
So I guess that "First Contact Day" was a thing this year, because of the date referenced in Star Trek:
...
Yep, Godzilla vs Kong made its debut on HBO Max this past Wednesday. Yep, I watched it. … Is it
...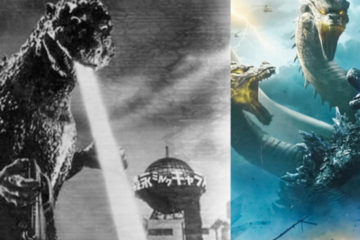 The other day I was browsing HBO Max, and realized that both 2019's Godzilla: King of the Monsters and the
...
[ancient lamentation music playing] Look, Zack Snyder's Justice League is just a hair over four hours long, and if I
...